A Gap Year Program for Young Adults
Trust in Yourself & Your Place in the World
What is Parzival Academy?
Parzival Academy was created for young adults in response to the question,
"How can I create a meaningful, sustainable life while being confident and true to myself?"
Parzival's 9-month intensive program offers young adults the resources and resilience needed to confidently navigate life's challenges, while cultivating a socio-entrepreneurial spirit to serve them no matter which path they choose to take in life.
Parzival Academy is more about "becoming" than "doing," guiding you to connect more deeply with who you are, and to create a meaningful, sustainable career and life aligned with your
unique talents and passions.
Who is Parzival Academy for?
Maybe you've been looking for an affordable alternative to college,
or perhaps a supplement to a degree that will allow you
to be more self-sufficient, confident, and resourceful.
Or maybe you want a gap year to discover more of who you are and explore meaningful ways of making a living.
You might even be considering becoming an entrepreneur and starting a business, but you're not sure where to start.
If you've been thinking about any of these things,
Parzival Academy will support you to:
If you have curiosity, courage, and commitment to discover and follow your calling while building meaningful relationships, you can develop your inner socio-entrepreneurial spirit to serve you and others in all aspects of life.
Parzival Academy is education built for the future.
Parzival offers young adults the opportunity to discover who they are and what their passions are, and then work with their inherent strengths and talents to turn those passions into a fulfilling and successful career or business.
You get to focus on what's most meaningful to you.
While many gap year programs are all about 'doing' something to fill the time, Parzival Academy's program is a path of 'becoming.' This makes a gap year extremely valuable, giving you skills, perspective, and relationships that will support your livelihood and your deepest self-exploration and understanding for a lifetime.
Our program can also serve as an alternative to college for those longing to move toward entrepreneurship, or be a powerful ally and complement to other trainings you wish to apply.
Students in the academy receive personalized ongoing mentoring from experienced mentors, coaches, teachers and entrepreneurs, while implementing real, hands-on projects that result in valuable life and career skills.
Parzival Academy creates an empowering foundation for young adults to grow and thrive.
We believe authenticity and integrity, i.e. alignment with who you truly are, are paramount to generating fulfillment in all areas of life. When we know and honor ourselves, we are better able to know and honor others.  The Greek aphorism, "Know Thyself" is at the helm of Parzival Academy's program, with significant focus on self-awareness.
Too many people living and working in the world follow a prescribed path that fails to connect to what they truly value. When all that we do is aligned with our values, a sense of effectiveness and joy in our activities results. Parzival guides students to explore the question of what matters most to them, and to align with their values for optimal happiness as they move into the world.
Purpose is ultimately about meaning. Every human being, at their deepest level, longs to have a life filled with meaning and impact. Yet each person has a version of meaning and fulfillment that's unique to them. Parzival Academy helps students find what's most meaningful to them, and explore how to bring their unique gifts into the world to fulfill their sense of purpose. 
Parzival Academy is constantly looking to the  Natural World for inspiration, and working with it for our teachings. While much of our work is online, we bring stories, archetypes, and cultural teachings that emphasize alignment and harmony with Nature, inspiring care for the environment and our planet.
Inner wisdom is something that has become far removed for so many. Our inner wisdom guides us toward well-being, purpose, and embodiment of our highest potential. It aligns us with the ways of Nature. We offer students practices, tools and guidance that inspire them to listen to their inner wisdom, understand what it's saying, and align with it as they face challenging decisions, experiences or activities in their life.
Socio-
Entrepreneurial
Spirit
The socio-entrepreneurial spirit is about considering what your unique offer is to share with the world, while also considering the impact it can make. 
Exploration and resilience are critical tools to overcome fears, take risks, and establish a joyful foundation to life. Parzival's teachings emphasize collaboration over competition, generosity over scarcity, and blending wisdom with tried and true knowledge to be sustained financially, whether in your chosen career or in a business you create, while being yourself. 
Here's What Our Students Are Saying...
As we journey through our lives, we're constantly meeting thresholds we must cross to move into the next phase of our experience.
Those thresholds are either contractive, sending us into our own inner wilderness to deepen into more of who we are and learn to trust in ourselves, or they're expansive, sending us into the outer wilderness to explore how we can contribute and trust in our place in the world. Often we're experiencing both the inner and the outer wilderness at the same time. 
The Parzival journey will take you through four stages of exploration:
DISCOVER
Excavate your strengths, talents, and more of who you are. Gather your gifts and wisdom. Learn to meet and overcome resistance, as well as navigate extremes. This stage is ignited by the questions of Who am I? What's missing? and What can I contribute?
CONNECT
Connect to your core values and sense of purpose. Break through old habits and limiting beliefs while learning to set boundaries, collaborate with others, cultivate trust, and find your effective voice. Explore the questions of What matters? and Where can I contribute?
ENVISION
Begin to envision what's possible. Cultivate the resilience to embody and activate new ways of living authentically & sustainably, while moving beyond fear & navigating the unknown. Explore how you can make a difference in the world while being yourself.
CREATE
Start manifesting your vision. Dive into the power of the socio-entrepreneurial spirit, soulful leadership, and redefining success. Align with the creativity and freedom that fuel your future. Experience the integration of trust in yourself and in your place in the world.
Throughout the journey, you'll receive personalized guidance with 1:1 mentorship. 
Explore more about our expansive curriculum and the unique learning experience at Parzival Academy.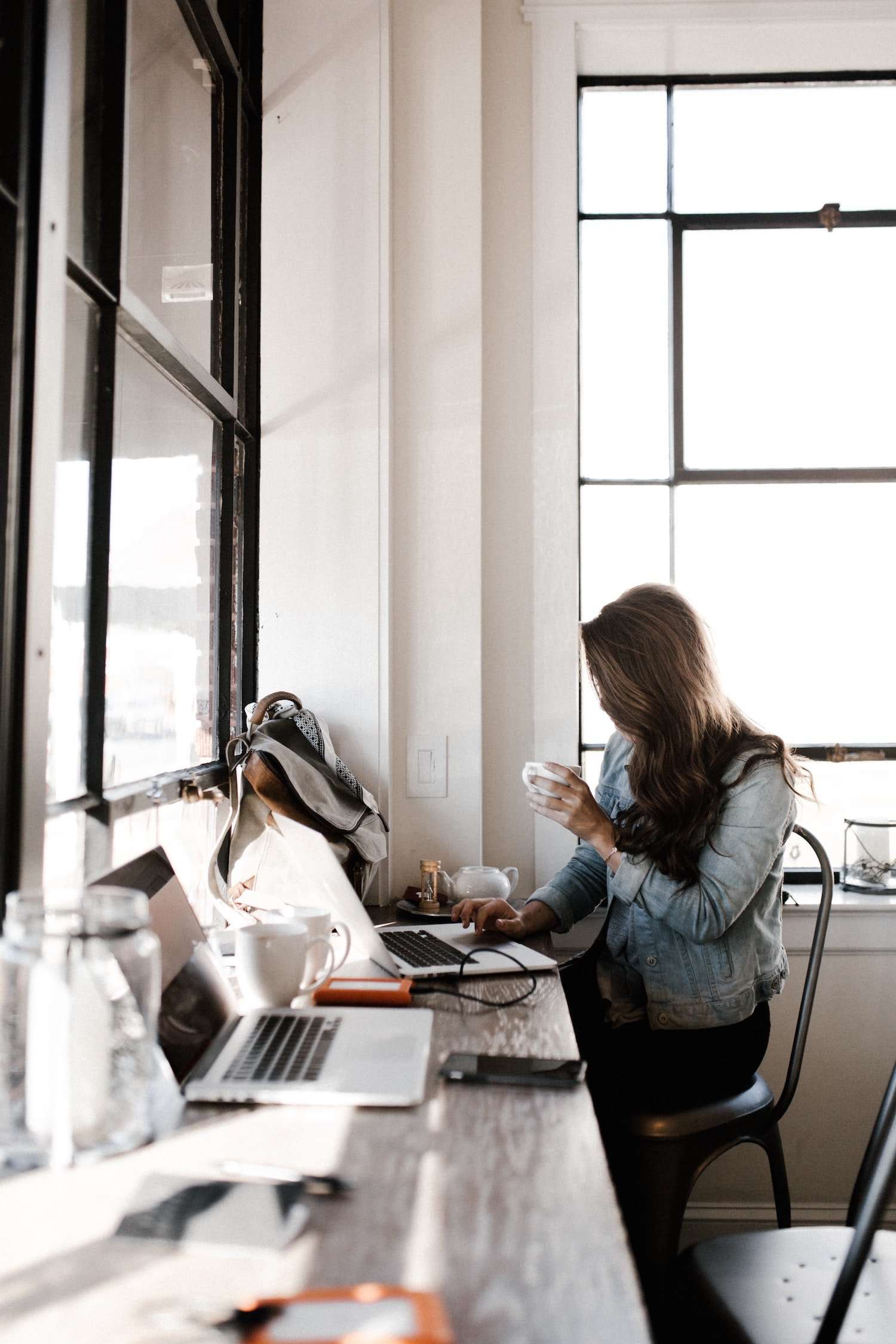 Want to know more about what a year in the life of a Parzival Academy student looks like?
Now Accepting Applications
Fill out our no-obligation application, and let's talk about possibilities to support you in getting to know yourself better, and putting your passions into creating a purposeful life. 
If you'd love to join us, don't let money be an issue.
View tuition info on our FAQs page,
and Email us to discuss options.

Schedule a conversation with us to learn more.
Speak with founder Kim Marie to discuss your questions and eligibility for Parzival Academy.
Step into a meaningful and successful future.
Sign up to be informed of our upcoming information sessions and valuable articles, insights and events from Parzival Academy.